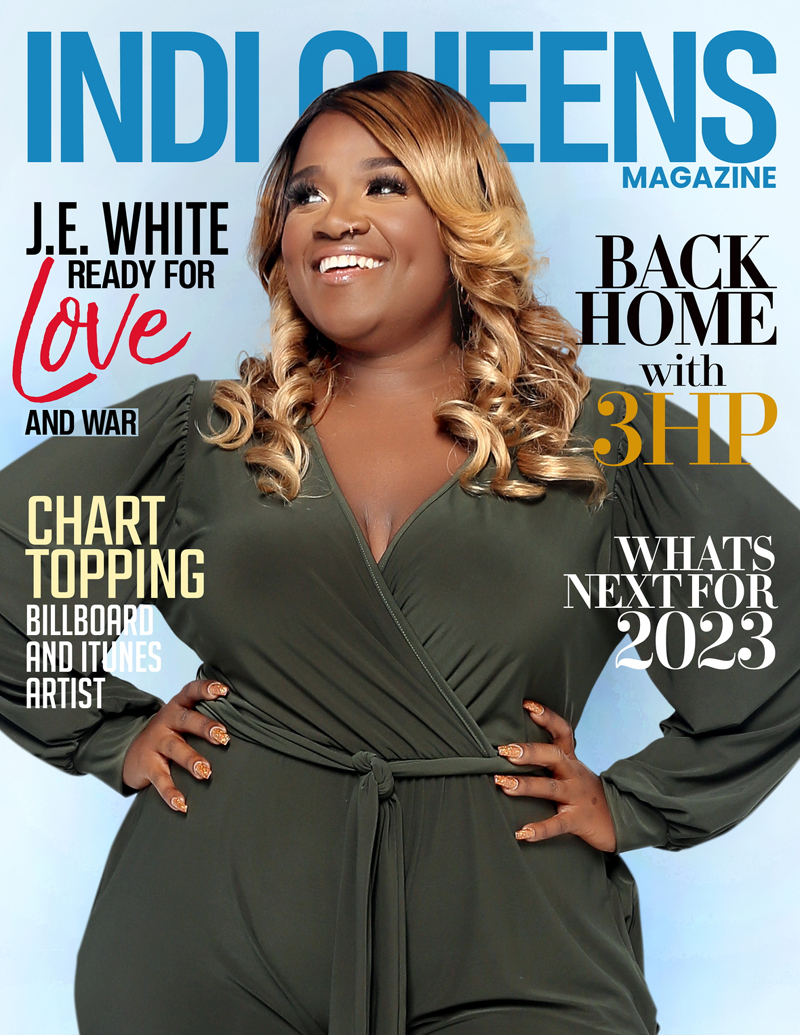 How long have to been singing and when did you know that it was your passion?
I have been singing since about four years old and joined the church choir at 7. I knew I was passionate about music in elementary school when I started writing original songs.
What artists did you grow up listening to?
My father was a significant influence on my exposure to different genres of music. I grew up listening to Al Green, Aretha Franklin, John P Kee, The Clark Sisters, Patti Labelle, Kenney Chesney, The Temptations, The Supremes, The Gap Band, Franky Beverly, and Maze, The Mississippi Mass, Miami Mass, Donald Lawrence, Bill Withers, and so many others. I love everything from classical music, r&b, country, Gospel, jazz, and bluegrass. My love of music is vast.
How do you stay motivated when writing songs for a project?
There are a lot of different factors. Often times I have to put myself on a timeline or I will start to procrastinate. How I feel about what is being written has a huge impact on how fast or slow the song is completed as well. Having people in my corner to help push me and make sure I stay on track are my biggest motivators.
What is your mission with your music?
To bring me to music. I'm a church girl but I'm not churchy, my sound is different, and my approach is different. My mission is just for people to feel the heart that I have for music in my music. My mission is for my music to heal others as it has healed me.

What things do you like and dislike about in music industry and things you like to see get better?
The music industry is a vast and ever-changing place. What was new and exciting and "hot" last week can change in an instant. I would like to see more mentorship and the offering of knowledge and help. What I dislike is that there are hundreds of thousands of artists who are misinformed and are releasing music every day and not truly taking to time to research and learn what it takes to be successful in the music industry whether it be Gospel or Secular music. The industry is definitely for those who put in work as well as network and make connections. If you aren't willing to do that, it's going to be extremely hard to get anywhere.
Can you tell us something about yourself that people might not know?
I'm pretty adventurous. Like sky diving and aerial course in the middle of nowhere adventurous. I love to travel and often when I travel to places where there are forests, mountains, volcanoes, or the like, I'm going to hike, climb or jump from something lol! I've swung in the rainforest and done a mile-long zip line. I tend to be isolated but I love a good thrill.
Who is in the industry that you would love to work with?
I would love to work with Mali Music, Kierra Sheard, Jazmine Sullivan, and Samoht.
What is your next single?
What? I'm not settled on that yet. However, I do plan to start working on a song to be released sometime this year.
Where do you see yourself in 5 years?
I have many aspirations outside of music. So I see myself as a flourishing entrepreneur opening my clothing store, writing more books, and traveling more as an artist. I also want to get into acting, and writing short scripts for a youtube series, and helping other artists gain insight and knowledge of the industry. I also have a huge goal of owning a few pieces of real estate in the next five years.