Exclusive/TBR -- Nashville , TN – May 28, 2019 -- Since the birth of Internet radio in 1993, having access to music and information has become endless.  From Gospel to Jazz, to Hip-Hop to Classical, whatever you want is only a click away.  However unlike other radio outlets, for years there have not been enough reporting internet radio stations to justify a Gospel Internet Radio Chart until now.  According to Pastor Darin Freeman, Sr., and Henry Harris , the two men who have been behind the push to make this dream a reality, Internet Radio finally compiled enough Gospel internet stations to justify its first Nielsen BDS Internet Radio Chart for Gospel Internet Radio. Pastor Freeman said, "Gospel Internet Radio History has been made!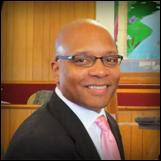 Freeman (in photo above) adds, 'I was inspired and received my marching orders from Henry Harris, a Gospel radio veteran from Washington, DC.  From that point, we went to work, and that included contacting Nielsen BDS radio countless times and also contacting other internet radio stations. 
Freeman says, "We started out with only three internet radio stations including SOAR, G860 and DAF Gospel radio."  The next five were recruited by Freeman and included NWPR, GPMX, CHARGING STATION, KDOM and WGRC making them inaugural charting members. " This brings the grand total to eight with an additionally four to five becoming BDS certified in the next couple of months," says Freeman.
Pastor Freeman says their initial attempt to make this happen, started several years ago.  Freeman said, Nielsen 's initial response was, "Having an Internet Radio Gospel chart will never happen, simply because there are no laws governing the internet radio and there are other concerns they need to look at more closely.  However after refusing to accept "this will never happen" as a partial answer, Pastor Freeman, senior pastor of Tabernacle Church in Nashville, TN and husband to Gospel recording artist  Adriann Lewis-Freeman, continued to push.  He says, part of his reasoning for doing this was to help independent artists have a voice, a bigger platform and to be heard nationally on a more level playing field.
Fast Forward to last weekend, Harris received a call from Nielsen and only minutes later, Harris called Pastor Freeman who said, "Congratulations we did it."  What those words actually meant were starting on Friday, May 24, an Internet Radio Gospel Chart would be tabulated and will soon be included and distributed with the other weekly radio music charts offered by Nielsen." 
It was only minutes later when Freeman and Harris started to share the news via social media.  Artists, who found out they had made the cut on the first wave of the Internet Radio Gospel Chart, also made it their business to help share the news.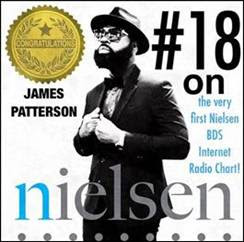 Here's what James Patterson had to say, "I'm officially #18 on the first Nielsen BDS Internet Radio Chart for my single "This Joy". God ain't through with me yet! This is such a blessing & life changing for me as an artist!! Thank you so much for your support! God is so faithful! #ThisJoy
"I'm so honored to announce from my bro Darin Freeman Sr. My station KDOM Broadcast Network and Major Announcement!!!
Received the call today from Nielsen with a major announcement for "Internet Radio" starting this weekend "Internet Radio Stations Monitored by Nielsen" will have their own "BDS Radio Chart" this is Major, thanks Haley Jones, Director - Radio at Nielsen, Darin Freeman Sr. and all of the current "Monitored Internet Radio Stations" for such a time as this. Those stations not Monitored the time is now to get on board. "Let's Get It " I'm so glad I did this when I did."
This is really a GREAT day for Gospel Music everywhere!
Pastor Freeman says, "If you also own an internet radio station and would like to become apart of this historic movement, you can contact him directly at This email address is being protected from spambots. You need JavaScript enabled to view it.
Congratulations!