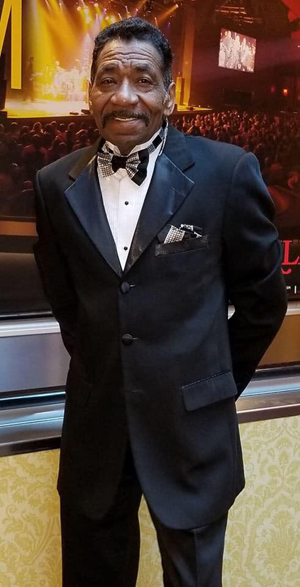 Andre L. Carter 
has worked diligently for years celebrating and promoting some of gospel music's greatest contributors. A man that has gracefully invested into this art form vicariously through Gospel Synergy Magazine. Andre believed in artists at times when they lost faith within their own ministries. Always on the scene, with such a elegant approach, covering events to share with the world through his publication.
Andre built Gospel Synergy Magazine from a idea, into a well working vein enabling circulation in the gospel Arena. Through this publication he assisted musicians, artists, record shops, on the scene with Andre, new releases, artist development and marketing strategies, and a host of other essential tools in purpose of strengthening gospel music.
Andre has been a trendsetter. He was the internet before the internet. He presented Gospel Swap before streaming took over the industry. He created Synergy One radio before majority of the internet radio stations got started. Andre is a man sent on divine assignment and has executed with dignity.
Andre is a supporter!!! He creates avenues and walks with others, instead of just solely leading. A genuine hearted man that seeks to see other elevated and pursuing in their talents. Of course much more I could write, however simply thanks for your contribution to the community and gospel music... someone you should know.