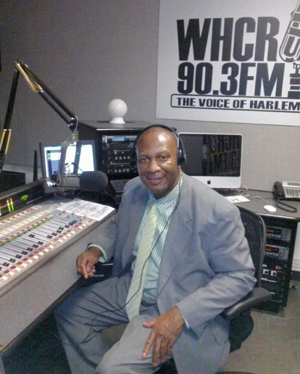 Radio 101: Preparing your Single For Airplay: Part 1
(A) Focus on the clarity and quality of the product, an overpowering lead voice, with poor background vocals is a disaster for any artist. The producer has to understand pitch, and sound quality to produce a radio ready product.
(B) Think about what instruments you want to hear, basic projects should have rhythm guitar, bass guitar, percussion, korg keyboards with analog synthesizer, your engineer understands.
(C) Ask the engineer not to use too much compression, producing your single, in other words the higher end radio stations, have stereo compression built into there signal broadcast, this allows your single to sound nice, robust, if not the engineer over mastering your single, using equalizing techniques, boosting different areas of the track, will cause your single to sound over the air, really distorted, cheap, as if you made the single in your basement.
(D) An average time acceptable for radio airplay, for an independent artist single is either 3:20/3:40/3:50/4:10/4:20. If your single is longer your in trouble, unless you are an established A list artist, why daulton, real stations with established formats, with bills to pay want "SHORT INTRO'S" less than 10 sec's.
There audience TSL(time spent listening)is based upon every 10 mins of the radio clock & advertising $, and they have but so many slots to play a song, however with local radio or internet radio, may not follow that format, but you hope your single will be part of a format, that will enhance your single, or be caught up in a traditional or quartet format, and your contemporary single will get lost, being played in a wrong format.
(E) Radio Announciers, Program Directors, Music Directors are endated with mp3 singles requesting radio(internet)air play, if within the 1st 20 secs, it doesn't catch there ear, Dottie Peoples"He's On Time God"(1994) will replace you(and that is still a hit).
(F) I will elaborate on preparing you single, as a Radio 101 part 2, the look of your project, cover design, the one sheet, and what the publishest or promoters should be doing, or what there not doing, to promote you as a artist, group or choir.
Radio 101: Tracking Your Music Without A Radio Promoter.
(1) Make sure you are submitting a single to a radio station, that understands your single format: Traditional song sent to station that has a contemporary music format, or visa versa, a quartet song sent to a urban contemporary music format, both choices, your music will not be played.
(2)Target radio stations, or internet stations that cater to your music format, write down the station call letters, retrieve the program director, music director, gospel announcer name, write down there names, and direct email address. Try and make a list of 30 stations to contact. You can google htyps://radiostationusa.fm/format/gospel  &
www.radio.net/genre/gospel
 That will get you started.
(3) When you contact these stations, please inquire if they prefer a mp3 or wav format, wav format?...most of the radio & internet stations today, have Microsoft PCs airing music, and would prefer a wav product, meaning your single is not a compressed file, and the studio engineer didn't use gimmicky techniques to bolster your single, to obtain a quality or heavier sound, not understanding that legitimate radio stations has transistors outputs already built in, to broadcast a clearer stereo sound, if not, your over produced mp3, will sound like it's coming from a basement, with no open door..."Chessy".
(4)70% of the Mp3's I receive, only address the station, with no attention to? maybe a one liner and a mp3, there is no one sheet to identify who you are? why? because most independent artist really don't understand what the protocol is of submitting a Mp3, to radio station, and no fault of their own, really didn't do their homework about understanding a station or program music format. When I have received such emails I have contacted these artists, to explain to them why they have not received a response about there product.
(5) Once you have figured out where I want my product to go, send it out and follow up around 2 weeks from email date, sending out just a mp3, or full project - no indication of a favored track, no 1 sheet to legitimate stations, is an automatic delete, announcers are not going to do your job.
(6) If you are notified, or you hear your music being played, say "THANK YOU" by tagging a blub to that station, that announcer, that you appreciate them playing your music.
Many a great song was dropped out of a station rotation, because of lack of acknowledgement from the artist, because you have to remember it is a "Privilege" not a "Right" to play your music
Prepare a kudos FB message, Instant Gram, Twitter etc., with station info as who is playing you, it's ok to boast.
(7) Do not under any circumstance send money to foreign nationals in other countries, that are requesting money because they are playing your single, this is a scam, as most of these transmitters are illegal, underground broadcasters. Do not accept any invitations to travel to these countries, where they are requesting appearance fee to assist in the promotion. As with due diligence verify and check every detail concerning an international appearance. As a final google and internet check, call their embassy that's represented in this country to find out if they are a legitimate organization.
(
So important...once you have established a good rapport with a station(s)that are playing you current single, stay in touch with a thank you, for supporting my previous single, and let them know in your email, that this my new single to be aired.
Give a release date, so that we all are on the same page with your marketing plan.
This is a small world when it comes to radio, and radio announcers frown on hearing your new single on another station, and they didn't receive a copy.
I try to make this information as accurate possible, if you want to be successful in this business, you have to take the time out for yourself, and work you on that path for greatness, if you can't compliment another artist success, why would they encourage you, never think your ego is above any one in this business, for even Kirk Franklin goes out on the road to promote his project.
Information is given in love & understanding..
Preparing your single for radio airplay:Part 2
Do this 1st: Find a church home, where the Pastor & 1st Lady will love your gift, cover your gift, respect your gift, empower your gift, support, counsel & protect you
(A )Ignore the big commercial radio stations to play your music, start out with the middle market stations, non - commercial stations, college radio, internet stations & t.v shows(t.v shows on free cable access channels, are self produced shows that will give you face visibility to a live audience)
(B) The above outlets should be or close to being "BDS" tracking station outlets, never look down on a opportunity to be heard, because a station is not coded, that station may have connections or referrals to get your music played on other station formats, concert opportunities that will get you "PAID"
(3) Prepare a worksheet of outlets(stated above) where you want your music to be heard, because it's a sacrifice to pay a promotions person or company to promote your single, get no responses, and then blame you for not promoting yourself, hello somebody "They Are Right"(we'll talk about it)
(4) Make a great song, a simple lyrical song, a happy song, something that has a catchy lyric, a memorable hook. Music Directors, Music Programmer's, Radio Announcers, if they are proficient in there fields, will allow you 20 secs to listen to your song, cut those 17 to 26 secs intros to less than 5 secs, if it doesn't hit, no airplay.."DELETE"
Independent artist time try to make your song no longer than 3:40 min? or your best not longer than 4:10 mins maximum?, you want airplay, there is 15 mins in quarter hour, 3 songs can only be played, the announcer will be promoting an event, the station products, info etc, and here is your wonderful, glamorous 4:40min/5:07min single will be caught in a time situation, and will not get played, unless you are A list artist.
(5)Be objective about your single, and compare it to the current market singles heard on the radio, and don't use family members or close friends, to gauge your single or your success(unless they are supporting you or your project financially)why?
In life we may get that calling to minister to God's people in song, when that happens your secular world will get lonely, and your sacred world should welcome you in, but most of the times, jealousy, spite, envy, and "I knew You when", comes in to break you, the prayer is to find like minded people, that will love your gift, and make room
(6)"PREPARE A ONE SHEET" What?? Come On?? Why??
This is your calling card, your introduction to music directors, music programmer's, radio announcers. The one sheet should have, but necessarily in this order:
(a) has your name, where your from, a church affiliation, your job description example:minister of music,choir director,or your accountant, laborer, who are your music influencers (If your quartet, station music rotation is contemporary gospel, you single is deleted without maybe a reply)your story, why did you record this song(music personnel will read a story, and may empathize with an artist on your journey, example:
Kimberly Jackson
11 years to find the courage to birth her hit single "Higher"
) 
Where to purchase your product, the isrc code(it identifies your song for tracking thru the BDS, my take on this, if your not coded, I won't even reply back to you, it's an automatic delete.When your mastering your product it's all part of the package. On the one sheet have a great looking picture, nice bright colors, great smiles, also a cover picture of the single, examples attached
(7) Artist/ Promoters/ Public Relations etc, if we receive an email with multiple attachments of other names, it's an immediate delete. Radio Announcers/Internet Announcers/T.V Announcers like to believe we are special, that you value our gifts and talents. An email that is not personally addressed to us, is telling us in no uncertain terms, that your not really valued at all, I'm just using you because I'm not going put in the personal time, to establish a relationship with that station, that manager, that radio announcer.
You are doing a disservice to that artist, and the industry.If you are showing an artist an email with 30/ 40 names, and after 2 months there not moving up the charts, or they were never charted, who fault is that "The Promoter", because they never established any real relationships with these entities, and you didn't care what format those entities had, so your artist product died, because you didn't put in the real work, because you promoted yourself to be "SEEN", and tag on some one else's platform, with a smile and a grin "Please Add My No Name Artist To Your Show" killing your platform because that group has no support, but you promoter got "PAID".. Oops I'm sorry I apologize(they are going to delete me
)..and at the end of the day, and sending out mp3's without the courtesy of addressing an individual with no one sheet...Daulton stop now...forgive me please