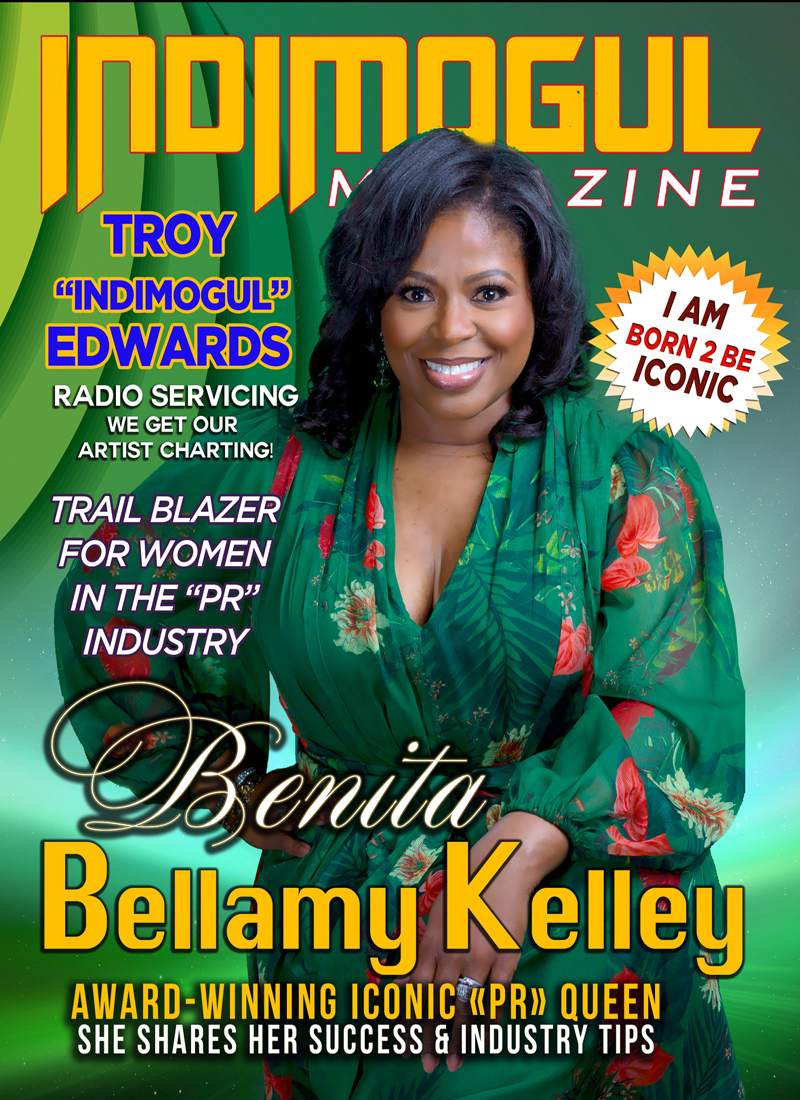 As a woman is a very competitive field, how do you and your company The Bellamy Group continue to maintain success?
The Bellamy Group has maintained success primarily because it is a business that begins with prayer and follows the blueprint God lays before us. I only make a move, accept a client or do business after praying about it first. As my steps are ordered to do this work, I must be obedient to what work God sends me and how He wants me to do it. Success has not been garnered by just my doing the hard work, it's by doing the work with integrity and how God directs me.
As a woman in this competitive field, unfortunately, I have to work harder and wiser than my male counterparts. But, over the years, I have earned respect from males and females. I have tried to work consistently with integrity – treating people well and working aggressively but still being respectful to all people.
What are the three main factors that have contributed to your success?
Resilience, Prayer and Integrity.
If an artist, author, or anyone looking for PR representation what are the qualities they should look for in a PR company?
It would be best if you looked for a PR company or publicist with a proven track record. See their client list and look at some of the evidence of their work. A good publicist has media and industry connections worldwide. They are well connected and most importantly well RESPECTED. Their work will be a reflection of your brand and your ministry. Align yourself with reportable people who will get the work done and who will do the work with integrity and always represent you in a positive manner.
What are your most memorable moments since you've been in this industry and what would you still like to accomplish?
I've had so many incredible moments! I sometimes still can't believe I do the work that I do. I've worked on projects for Bishop T.D. Jakes, CeCe Winans, Smokie Norful, Brian Courtney Wilson, Trinitee 5:7, Mali Music, The Blind Boys of Alabama, Twinkie Clark, Dawkins & Dawkins, Greenleaf TV Show, and Ben Tankard just to name a few.
I remember having to drive the Blind Boys of Alabama around when we took them to GMWA.... They are SOOOO MUCH FUN to be such icons in Americana and Gospel music. I went to the Grammy Awards when my client Gloria Gaynor (Queen of Disco) was nominated – That was such a great experience and I couldn't believe I was with such a legend. I did a media tour with Aaron Neville and spent some time with him in New Orleans. Aaron is such a kind man. Aaron and The entire Neville family are legendary! I worked Reggae music for a couple of years while I lived in Maryland and got to hang out on the bus and in studio with the legendary group Steele Pulse and talk to the legend Bunny Wailer every week on the phone.
All of these are such great experiences and memories for me, but what I also cherish is meeting people/fans of these artists and seeing how their music impacts lives. I've seen people give their life to Christ, be restored, be healed and become full of hope and the love of Christ, all because of their, encounter with The Lord from my client's music.
What advice would you give to someone who wants to get started in public relations?
My advice to anyone wanting to be in Public Relations, Media or Marketing is to study first! Educate yourself on the industry standards and industry protocols and learn to use many of the tools for the job. Second, get connected! Go to workshops, conferences, shows, and events. Join organizations like The Public Relations Society of America, The Recording Academy (Grammys), The Gospel Music Association, The NAACP, and local civic organizations. Third, get a mentor! Find someone of integrity in the industry and learn from them.
Don't be fooled into thinking you can start at the top. None of us did and we are all still reaching for the top. Work hard with what God places before you and achieve there so He can elevate you. Look for your elevation from God and not this industry.
Do you feel artists place enough attention on attending seminars, training, networking events and conferences. If you were to recommend training, what organizations do you feel are helpful?
I don't think artists put enough attention and concentrated effort in attending various events. The problem is that most artists just want to come and be CELEBRATED and PERFORM to be SEEN! If you are going to invest in yourself, do it and get the most of it. Go to conferences, award shows, events and take a SEAT! Go and LEARN! Go and NETWORK. Go and GROW YOUR BRAND. Then perform when you have an attentive and INFLUENTIAL audience.
The music industry is ever changing. What recommendations do you have as the best media outlets to promote your musical projects to?
The music industry will change before the end of this article! HA HA! Part of the work and game of the music industry is staying on top of trends and tools of promotion. There are hundreds and thousands of media outlets to push your music to. Take some time to Google and read. Online media outlets that you should pay attention to will always have fresh content on their sites. Don't invest in a website that has stagnant or old info. Subscribe to magazines, email newsletters and any media outlet that covers music. If you are getting relevant and frequent content from them, they would be one you may want to use for editorial content or promotion. Utilize ALL media! That includes radio, TV, digital and print.